Target to enroll more than one million foreign students by 2022
There are currently 47,000 foreign students studying in the country, and the target has been increased to 1.5 million by 2022. A survey report by the Confederation of Indian Industry (CII) and Edsel revealed this.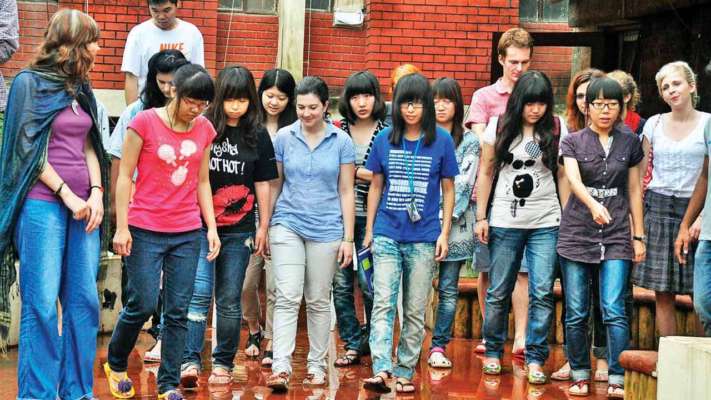 This is the first survey on internationalization of higher education in India. It covers 77 public and non-governmental higher education institutions in the country, including all major Indian Institute of Technology (IIT) and Indian Institute of Management and Indian Institute of Science and NIT. ۔
The report was released on Thursday at the CII Educational Conference. According to a UNESCO report, 43 million students are pursuing higher education outside their country. They have the largest number of students from China and India, but only 47,000 foreign students are studying in India under the Study in India program and India is becoming an attractive destination for foreign students. India is ranked 26th in the world in terms of attractiveness to foreign students.
At present, foreign students are studying in 77 higher education institutions in India under the Study in India program. By 2022, the target of bringing foreign students to India has been increased from 1.5 lakhs to 2.5 lakhs so that India's position in the world will increase from 26th level to 15th rank.
According to this report, 95% of institutions said they enroll international students through the Ad Cell, the Indian Council for Cultural Relations and other government agencies and primarily advertise it through their website while 47% use social media.