Thousands of couples get married under the Chief Minister's Social Marriage Scheme
Lucknow: Thousands of couples got married in different districts of Uttar Pradesh under the Chief Minister's Social Marriage Scheme on Thursday. In different districts of the state including Lucknow, Junpur, Devoria, Mahoba and Gorakhpur, the event was organized and a collective marriage took place. Ministers of the state government, members of the Assembly and other senior leaders were especially present on the occasion.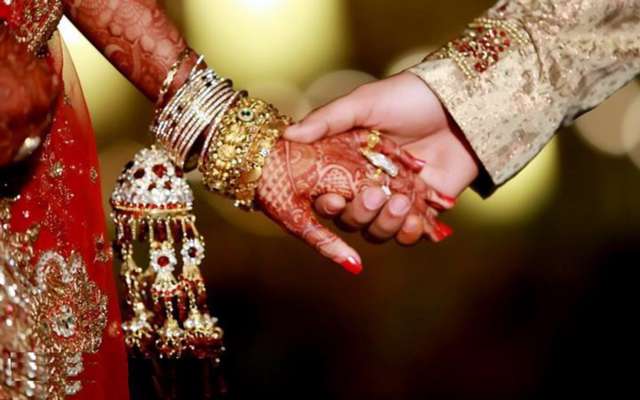 According to information received from Gorakhpur, about 615 couples were married today under the Chief Minister's Social Marriage Scheme. The main event took place in the district's Wharhal Ganj Mini-Grameen Stadium. About 251 couples joined the marriage, which was attended by the state social welfare minister Ram Patti Shastri as a special guest.
On this occasion, Shastri said that the purpose of the state government's scheme is to promote social equality and brotherhood and to liberate women from wasteful use and deception in weddings. He said that the amount given under the collective marriage scheme has been increased from Rs. 35,000 to Rs.
Under the program held in the field of Maharaj Agriksen Intercollegiate District of Deoria district, 352 new couples got married. 303 Hindu and 49 Muslim couples got married in a communal marriage. Minister Ram Chauhan, State Minister Jayaprakash Nashad and other leaders including Member of Parliament Ravand Kishwaha were present on the occasion. About 315 poor couples were married in Junpur. The couple married seven Muslim couples. State Minister Girish Chand Yadav and senior officers expressed their best wishes to the new couple.